I remember seeing the most beautiful Dolce & Gabbana hand-painted dress on
Kate Bosworth
on her way to a Regis and Kelly interview. So I was excited when I saw a similiar version for much cheaper. And since we haven't featured a formal outfit yet for one of our "Chic for Cheap" posts I thought this would be a good one to start with!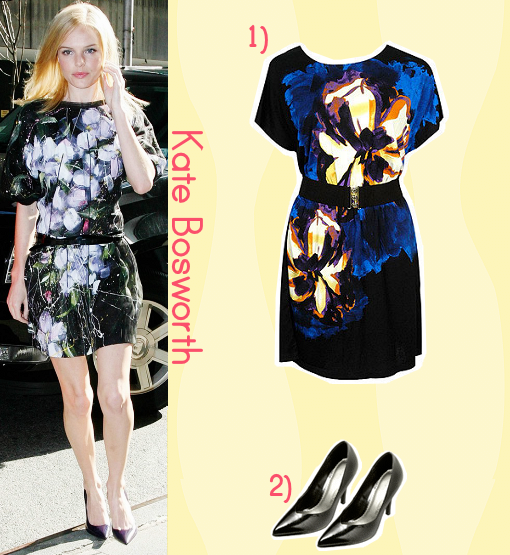 Kate lets the amazing, art-work of a dress take the full attention by keeping everything minimal. The shoes are very simple black, pointy heels and she wears absolutely no jewelry. And honestly, with a dress like this you really don't need to. And since the dress is fairly covered on top, bare legs won't look trashy.
1)
Belted Painted Flower Dress
, $22.80
2)
Lance Flex Point Patent Pump
, $17.99
Total
: ~$41
Compare that total to the estimated cost of Kate's D&G dress (around $2,000).