How many of you are familiar with Be & D's studded Garbo? If you are, then you know that it was introduced by the designers
Be Inthavong
and
Steve Dumain
five years ago. And if you're already a big fan, then you'll be happy to hear that they decided to relaunch the bag along with many similar styled clutches and belts. Supposedly many celebrities have already ordered the bags! And even if you haven't heard of them before, if you're looking for a high quality, trendy but timeless bag, the Garbo satchel would be a good handbag to consider. Studs are hot on everything from shoes to jackets, and a studded satchel would be a perfect toughening element to your outfits.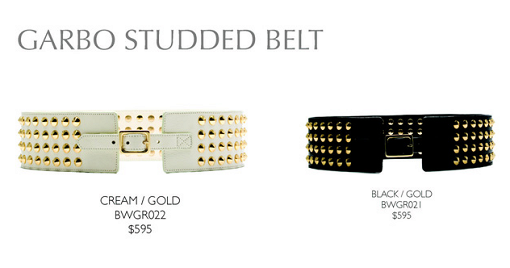 Of course I had to peek at their
website
and I couldn't help but drool after these other items featured on their site.
Cosette Hobo
, $995.00
A perfect mixture of simplicity and trendy details. Although they come in other colors (and materials) this deep purple is my favorite.
Belleville Hobo
, $1,890.00
If it wasn't for the price tag, I'd scoop this up since it'd be perfect for school. Hobo bags look effortlessly chic, and mustard yellow is such an eye-catching color.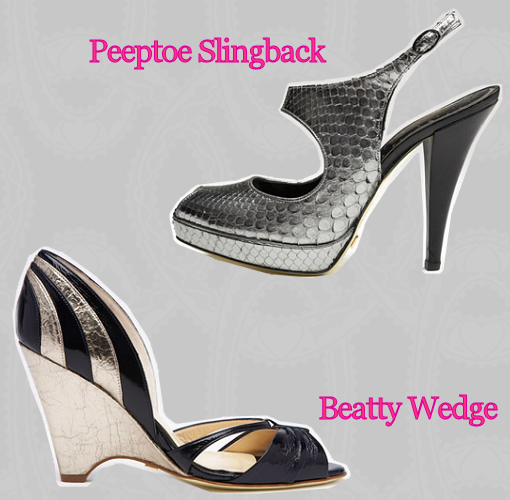 Peeptoe Slingback
, $695.00
In theme with the tough element, this rocker-vibe shoe in a python texture would be a match made in heaven with a girly dress.
Beatty Wedge
, $485.00
Even though this is a wedge, it's still dressy enough to wear out to any sort of formal event. And the black and gold keeps things interesting.
But my favorite of all the items on their site would have to be the Perry Mini. And yes, I would check out the sale section (I'm a college student, hello).
Perry Mini
(in fuschia), $415.00
I can't get over this
amazing
color. Although not as subtle as deep purple, it's still a handbag that can pretty much work with any outfit. Alas, it is all sold out. This
would
be my luck.