Sorry for the lack of updates here. I've been lacking inspiration in everything the past couple of days. I'll try to post more frequently! Anyways, I don't know if you guys remember my obsession with the JJ Winters grey fringe bag that I posted about a few weeks ago. I finally found a close look-alike, though I don't know yet if I want to order it. It's definitely cheaper than $400 (it's $58). I found it at a site called, Fashion Junkee. If you haven't heard about it, it's been featured in many fashion magazines. They offer many designer inspired clothing, accessories, and jewelry for an affordable price. I, obviously, scoured through their handbag selection and found so many expensive looking items that's perfect to use as your new summer handbag.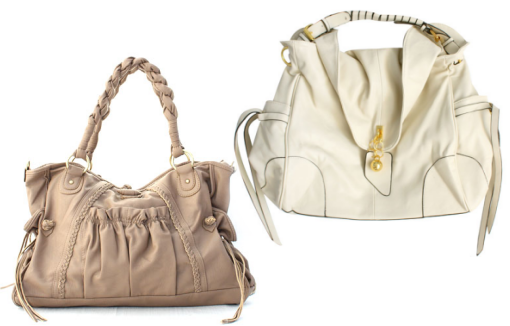 Nude handbags are a great alternative to your original black handbag. It's less harsh, but it still matches with everything. It's all about details when you're carrying a neutral bag. The braided straps on the Kooba inspired bag is just the kind of detail you should look for when choosing a unique design. And white handbags are classic for summer. It's refreshing and the gold and black detailing in this flapover purse is so simple, but
pretty
.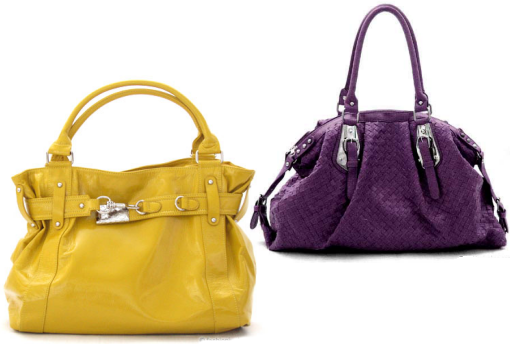 If you already have a neutral bag, or you just want to try something new, bright colors are a huge trend for warmer seasons. What's more perfect than a pop of yellow or purple when you're out walking in a white tee and jeans? Patent works great for bright colors by making the color even
more
noticeable. If you're not a big fan of patent, a woven/mesh material is another great option.
Oh yes, how could I end this post without showing you the look-alike bag I found. Yes it's definitely a close match to the one I was lusting after, though it's very different at the same time. We'll see if it gets ordered or not.