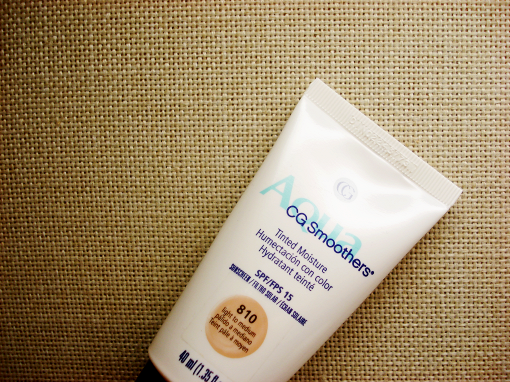 I'm honestly not a big makeup user. On most days my routine consists of swiping on some waterproof eyeliner, and sometimes mascara if I have the time. I'm actually quite content with my skin because I rarely get pimples/zits and it's very smooth. The only negative thing about it is that I always have to lather on lotion after washing since my face gets quite dry.
But of course, no one has a perfect complexion. I thought on days when I did want to look more put together I'd want some kind of foundation. I contemplated about different powders before realizing that it would only dry out my skin more. And honestly, I wanted just a light coverage since my skin is a bit sensitive, and I really don't need that much makeup.
Then I realized that the perfect solution would be tinted moisturizer. Not only is it light and moisturizes, it contains SPF 15 for protection! So I bought
Covergirl's Aqua CG Smoothers
as my first bottle. And I'm in love with it! It does everything it's supposed to, and it's quick and easy to rub on right after I wash up. It evens out my skin tone without making it feel like a have layers of foundation on my face. All this for about $7.00!
If you have dry skin like mine, but are looking for something other than tinted moisturizer, they also carry the following products:
CG Smoothers All Day Hydrating Makeup
CG Smoothers AquaSmooth Compact Foundation