No one can ignore that our economy is still down and many of us are still faced with empty wallets. Yet we don't want to give up shopping! This has inspired a new post idea we will be doing once or twice a month. We will be bringing you fabulous new arrivals at your favorite budget friendly stores! And of course we had to start off with
the
trendy, inexpensive store renowned for this: Forever 21.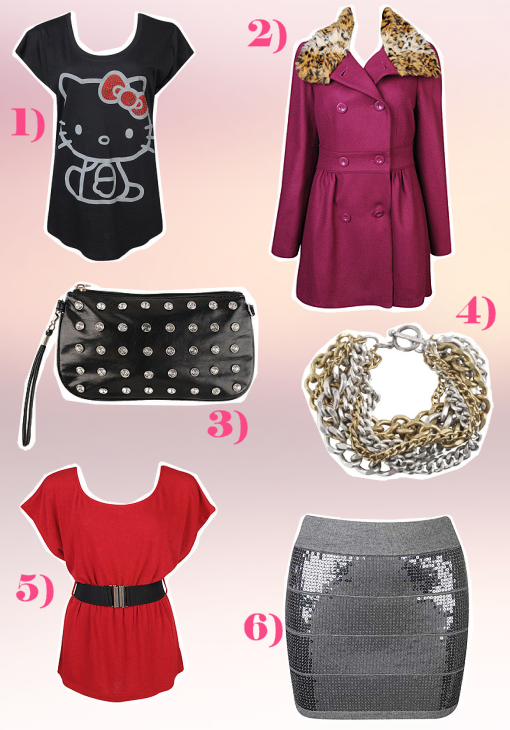 1)
Hello Kitty Jewel Bow Tee
, $15.80
A girly graphic tee, perfect for layering under a tough, leather jacket.
2)
Fur Collar Coat
, $42.80
Look totally glam in a double breasted coat in a bright color with a faux fur collar.
3)
Rhinestone Studded Clutch
, $9.80
A faux leather clutch that's perfect for a night out.
4)
Antique Chains Bracelet
, $4.80
Be unique and mix two metals in this chunky chain bracelet.
5)
Belted Sweater Top
, $11.50
A simple, but flattering top that looks great on everyone and comes in a variety of fun colors.
6)
Sequin Knit Mini
, $22.80
Be sparkly and comfy in this trendy, body conscious skirt.